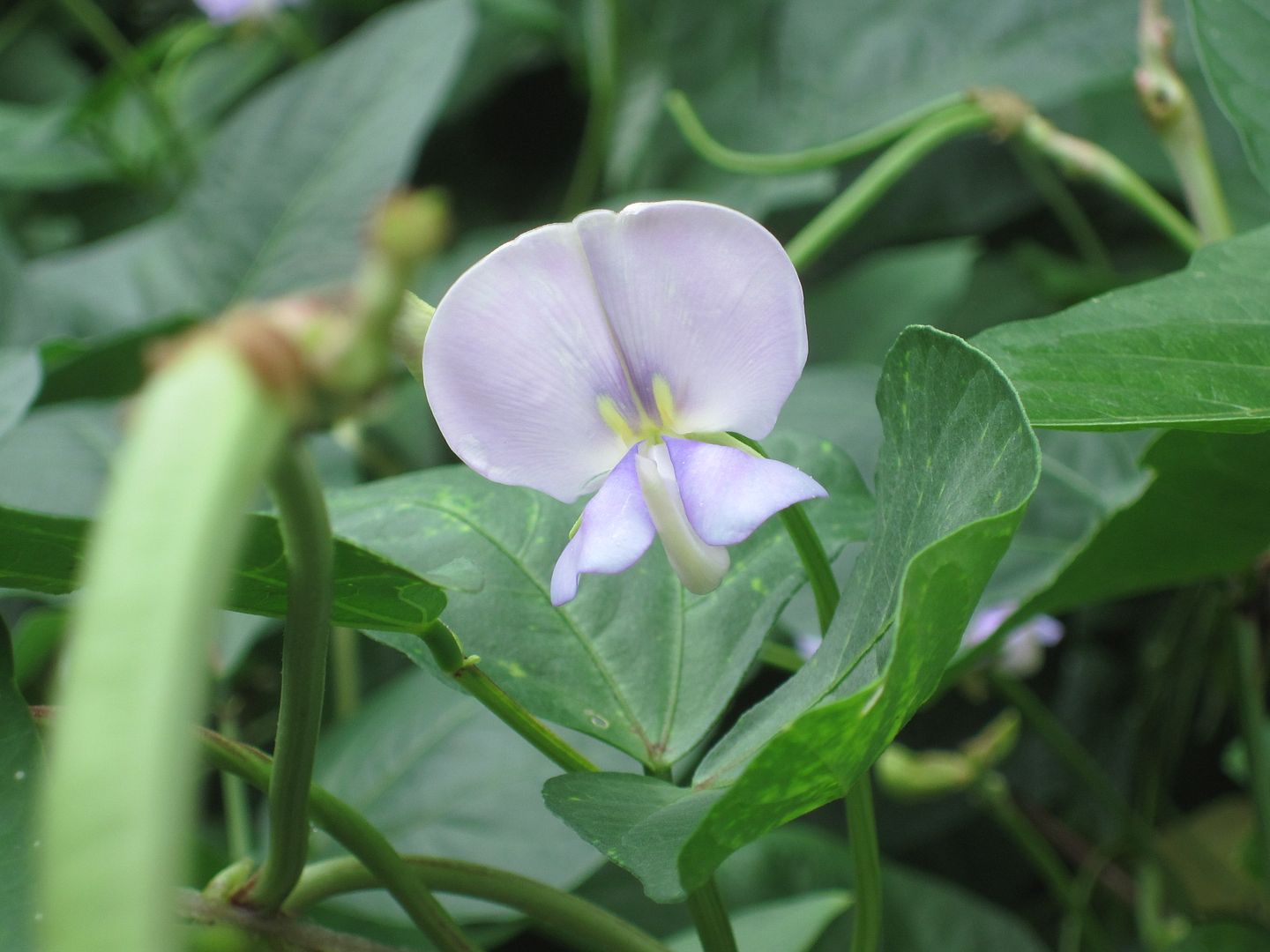 They are called Yard-long Beans, Asparagus Beans or snake beans. I grew up eating this type of beans and I still crave them. It's better here now in Durham because I can readily buy them at the Asian market, but there is still something totally satisfying about growing them yourself.
They have done really well this year although they are a bit of a slow grower that I started to worry that they would ever put out.
I shouldn't have worried though because just as the regular green beans and wax beans were slowing down, these babies picked up their production rate. We hadn't had to buy beans all summer!
You can cook these beans pretty much the same way you would any green beans. I can even eat them raw! Just as with any garden vegetable, the less you cook them, the better they taste.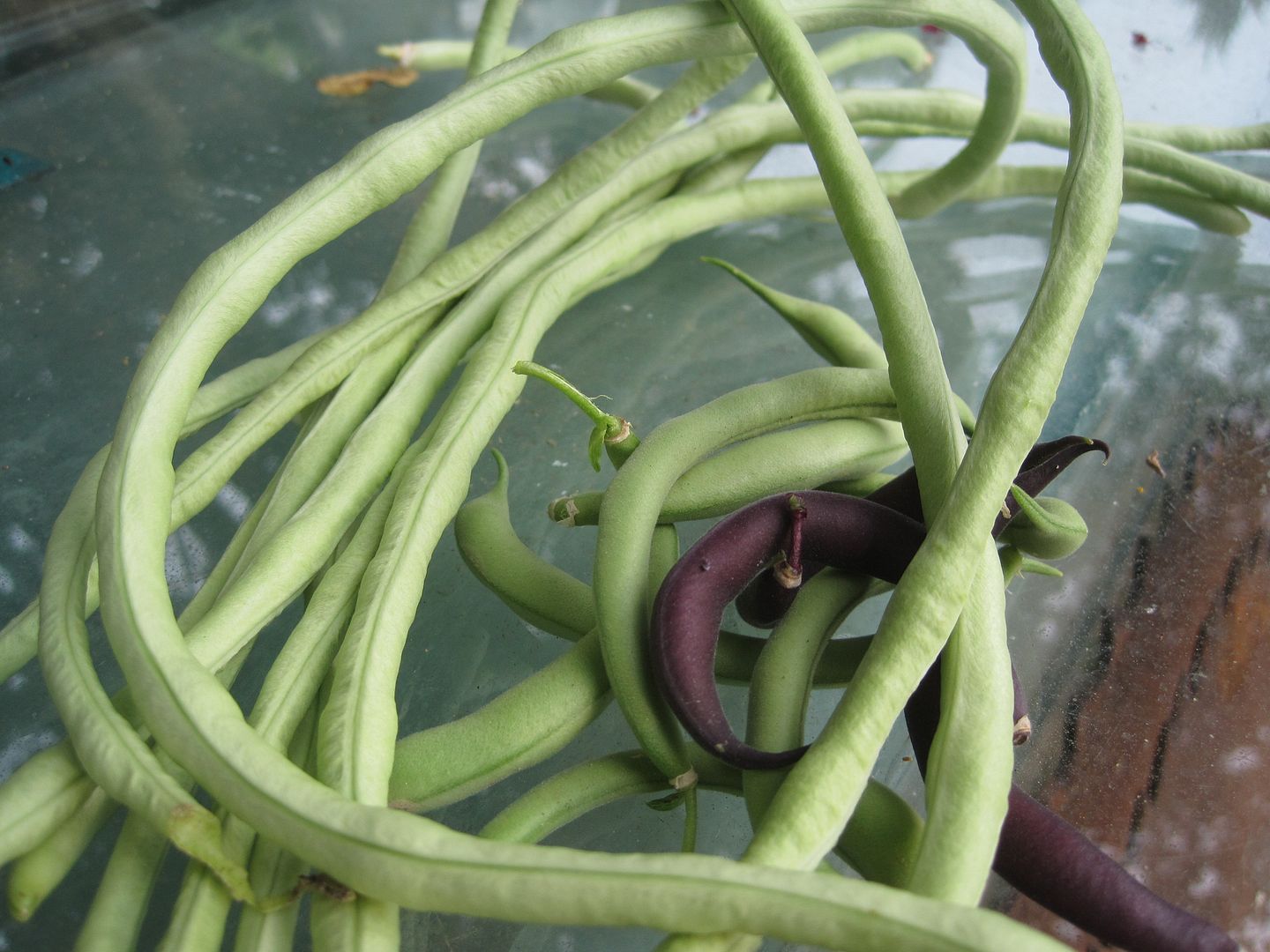 They are at their peak now and we can hardly eat all the beans we harvest daily so I started freezing some of them for later. In the meantime though, I cooked this batch for yesterdays lunch. It's yard-long beans with jalapenos and pork in coconut milk. It was yummy! And the girls actually thought it was cute to cut them up this small. lol!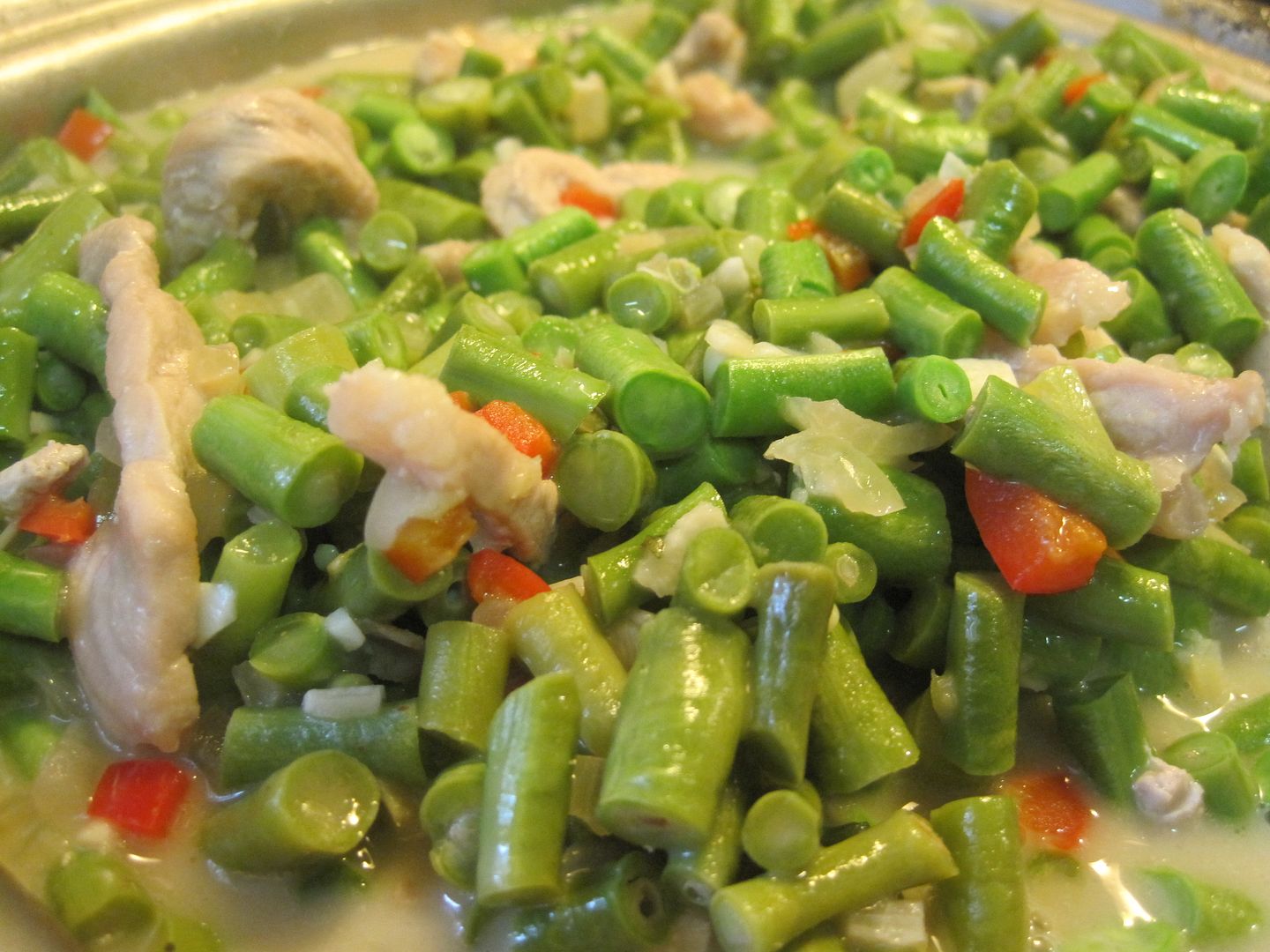 ---